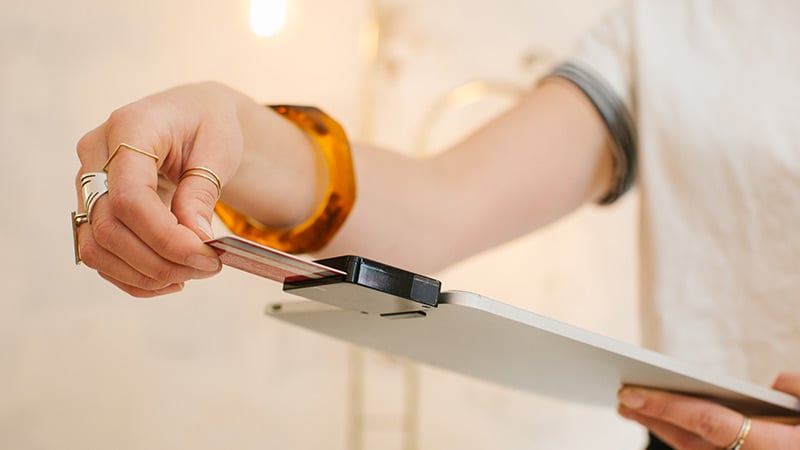 India has been taking long strides in digital payments, evident when the country registered 25.5 billion real-time transactions in 2020. Today, the digital payments industry in India is valued at $300 billion, and is expected to grow three-fold to a whopping $1 trillion by FY 20261. Against this backdrop, Visa sees six key trends leading to that next horizon in digital payments.
The world as a marketplace
We no longer need to wait until the weekend to go to the mall, get to a restaurant or pay bills. These experiences come to our homes delivered through an ever-increasing choice of marketplace platforms, bringing sellers and buyers together. Consumers today expect shopping touchpoints to be embedded in their social and virtual lives, in addition to physical outlets. For example, live-streaming on social networks where shoppers can interact with influencers and buy in real-time is driving growth in social commerce while quick delivery apps are becoming an alternative to a dash to neighbourhood convenience stores. As digital touchpoints continue to expand and blend across all aspects of life, we imagine that buying will happen both in-store and on-app, and our entire world will become a marketplace. Consumers should be able to make purchases wherever and whenever it is convenient, on the channel they prefer.
Businesses: digital from the ground up

While businesses continue to digitise their operations, there's still a disconnect between their front and back offices. Customer-facing touchpoints tend to be the first to receive a digital makeover as they have the largest perceived impact. However, by not digitising back-office infrastructure, businesses are causing a break in the chain. In fact, 53% of businesses in India are far from realizing their digital transformation goals2. Now is the time for businesses to go digital all the way – supply-chain, inventory management, discovery, delivery and the final step – payments.
Glocalisation of commerce
Snarls in the global supply chain have forced businesses to find new contingencies, and quickly. It is clear that supply chains of the future must be diversified across global and local channels to withstand breakdowns. Businesses will source partners across different geographies to grow a diversified network that can easily pivot if disrupted. At the same time, global platforms such as marketplaces, social networks and payment providers are now helping digitize local players for modern commerce.
New access to credit and working capital
For businesses and consumers alike, access to credit is evolving thanks to data. In many places, credit underwriting is still done in ways that excludes large groups whose lives and careers do not align with the traditional markets for establishing credit. But now there is an abundance of data available as a result of increased digitalisation. Valuable information like payments flow, inventory turnover, net cashflow or purchase orders can be data points used by businesses to access new capital. Indeed, by utilising such data points, several B2B merchant services businesses are collaborating with financial institutions to provide credit to small and medium enterprises.
Social shopping
Online shopping has witnessed a sharp rise in the past few years especially during the pandemic. A number of social networks and payments companies are making efforts to integrate online commerce into social media, making it much more immersive and personal. Imagine seeing a product posted by a friend and then clicking through to buy it, without leaving the social app. Social shopping, including engaging and immersive formats of selling such as live commerce, will gain further momentum this year. Leading beauty and luxury fashion sites in India are working closely to incorporate augmented reality (AR) and virtual reality (VR) features, to allow users to try on products on virtual platforms. We expect this trend to continue, with brands trying to bring the personalization and community aspect of shopping to the online medium.
D2C brands at the centre-stage
The booming world of online shopping also means D2C (direct-to-consumer) businesses will showcase immense growth. Consumers have increasingly and actively been seeking out small, independent, often local made-in-India brands that offer quality products, especially across clothing & accessories, furniture & décor and speciality food products. This seems like a better time than ever for independent and artisanal creators to use their own online stores and directly sell their products to consumers, and follow their own brand ethics without any compromise, as consumers actively seek brands that address a cause, social or environmental. This means we can welcome the coming of a new generation of proudly local Indian businesses across food, fashion and lifestyle.
In summary – Indian consumers are likely to have a bevy of sellers to choose from and will also have the luxury of choosing amongst a wide range of ways to buy. From low touch in-store purchases using contactless cards, to marketplaces and social commerce. Merchants – especially small merchants – will have more ways to reach new customers and enhance the commerce experience for their buyers through safe and convenient digital commerce options, this resulting in enhanced experiences and accelerated commerce.
- Shailesh Paul, Head – Merchant Services & Acquiring and Cybersource, South Asia
1 https://timesofindia.indiatimes.com/business/india-business/explained-how-india-is-outpacing-the-world-in-digital-payments/articleshow/88580555.cms
2 https://www.livemint.com/news/india/53-businesses-in-india-are-far-from-their-digital-transformation-goals-report-11632389389255.html