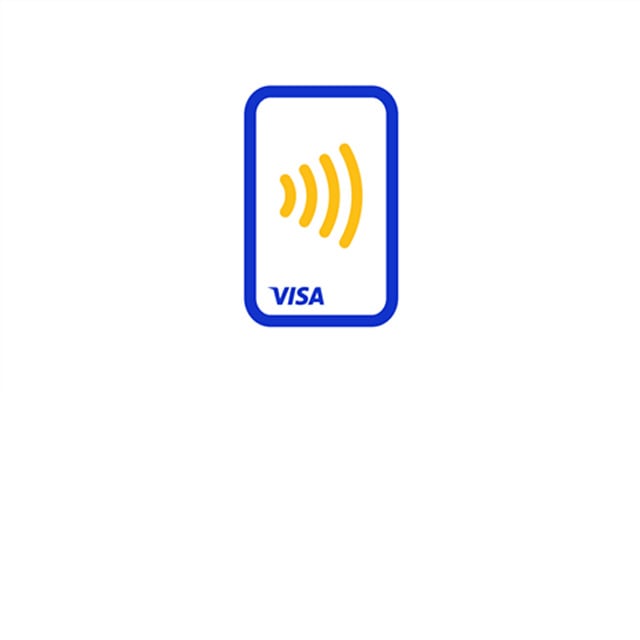 Look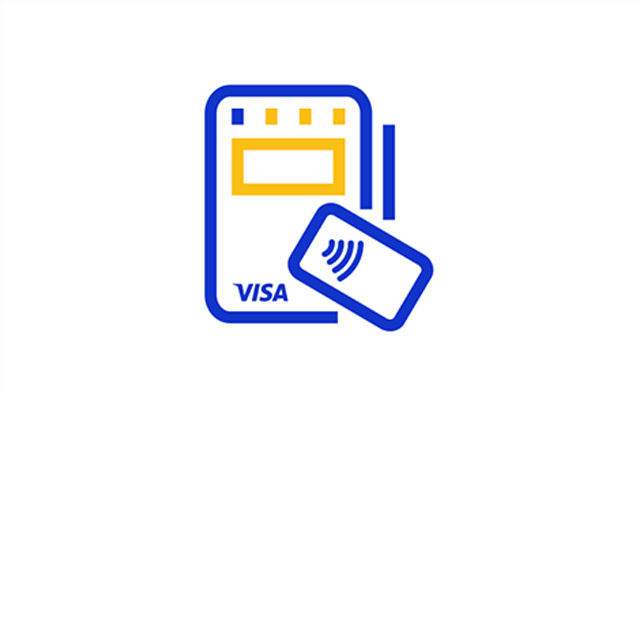 Tap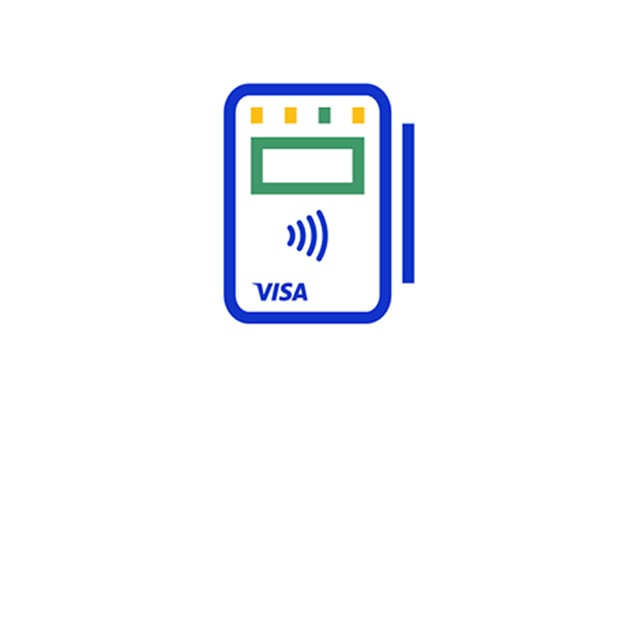 Go
A new way to pay - Contactless
What are contactless payments?
How do I make contactless payments?
Are contactless payments safe?
How secure is a contactless transaction?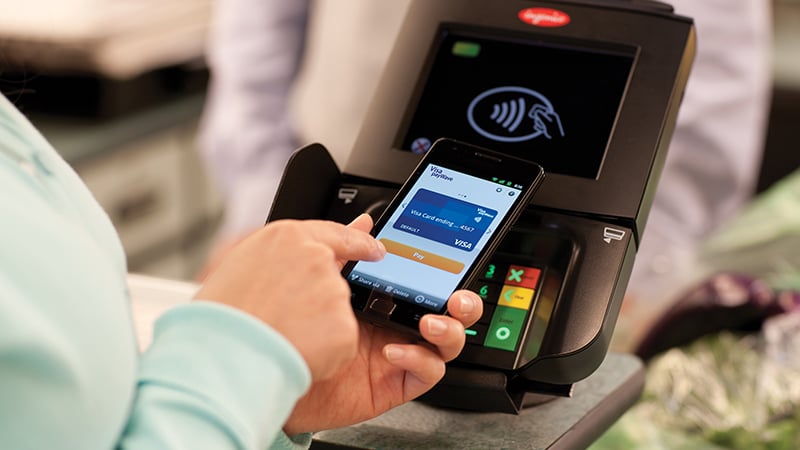 Visa contactless payment is the latest in secure technology. It will help you spend less time at the cash counter and give you the freedom to do the things that matter most to you.
It's easy and convenient.
For transactions under ₹2,000, 'just tap to pay' using your contactless Visa card at a contactless payment machine and there's no need for a signature or PIN. Contactless Visa cards are accepted at India's leading merchants like Starbucks, McDonald's, Big Bazaar and many more.
Safe and secure.
Contactless Visa cards are as secure as any other Visa chip card. They carry the same multiple layers of security, which ensure that you are safe from fraudulent or unauthorised transactions.

Contactless Visa cards work when the card is within 4cm of the card reader and the contactless payment terminal can only process one transaction at a time. Because your contactless Visa cards doesn't leave your hand during the transaction, you remain in control of your card at all times.






































No PIN/sign required for transactions below ₹2000
*Accepted in selected stores only. **Only in Mumbai.
There is no limit on the value of products a customer can purchase using the contactless Visa card. However, for a total bill value of ₹2000 or less, the customer can simply tap the card and complete the transaction (No PIN/signature is needed).

For a total bill value of ₹2000 or more, customers are required to enter their PIN/sign as per RBI guidelines.


No, the terminal will prompt a message "Please insert card".


Charge slips can be chosen to be issued for all transactions below ₹2000. For transactions above ₹2000, a charge slip will be provided automatically.


No, the cashier will have to put in the amount in the terminal to activate the reader before the card can be tapped. Also, the card must be held within 4 cms of the contactless reader.


No, the terminals are designed to make only one transaction per card at a time.

No. Either one of the two cards may be read depending on which card is closer and has a better antennae. The cashier can check which card has been charged by reading the last 4 digits of the card. However, one must always encourage the customer to tap only one card at a time.

The cashier will have to void the incorrect contactless transaction and proceed to a new transaction.

No. If the card reader senses more than 1 contactless card, it will ask to select any 1. The number of contactless cards sensed by the card reader depends on multiple factors. Customers should always take their contactless Visa card out of their wallet to tap & pay.

Get in touch with your financial institution to see if contactless Visa card is an option for you.

You can use contactless Visa card at any merchant displaying the contactless symbol on the terminal readers.

Your financial institution should disclose any applicable fees during the application process.

Visa contactless transactions are just as secure as magnetic stripe transactions and are processed through the same reliable payment network. And, because you remain in control of your payment device during Visa contactless transactions, the risk of fraud is reduced.